The Peak District is Britain's original and oldest national park. With spectacular rugged peaks, vast stretching moorlands and quaint towns and villages, the Peak District really does have it all!
There are many great things to see and do here, from outdoor activities such as hiking and climbing to historic houses and local spas.
In this post, we'll showcase some of the best things to do in the Peak District for couples and why it's one of the best locations in the UK for a couples getaway.
Get Active
The Peak District has some of the best walking and hiking trails in the UK and there are many routes for you to try, each with spectacular surroundings and incredible views.
Mam Tor
Also known as the 'Shivering Mountain', Mam Tor is one of the Peak District's most popular and beautiful walks. Here you can enjoy breathtaking views of the surrounding Hope Valley and the Edale Valley.
There are a variety of routes to choose from if you want to experience Mam Tor, and it's a walk that most can complete, there's no intense climbing involved and plenty of nearby pubs to recover.
Dovedale
Dovedale offers panoramic landscapes, lovely riverside walks, and impressive limestone rock formations.
Famed for its iconic stepping stones, it's the ideal place to take a leisurely walk along the River Dove and enjoy the tranquil atmosphere.
Similar to most Peak District walks, it's surrounded by lovely villages with great places to stop for a post-walk drink or some delicious local food.
Monsal Trail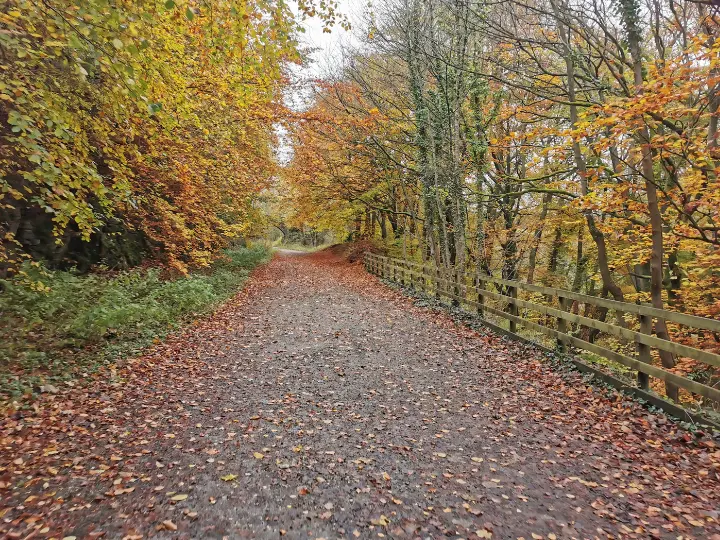 The Monsal Trail is a traffic-free route, perfect for a scenic bike ride together.
There are many places you can hire a bike to enjoy the Monsal Trail and the Tissington Trail, both popular choices that offer beautiful views and a chance to enjoy some active time together.
What's more, this old railway line is extremely flat, making it an enjoyable ride for all involved!
We'd recommend starting your ride at Hassop Station with a hearty breakfast to set you up for the day. Plus, you can hire bikes here too!
Chatsworth House
Chatsworth House is one of the most popular destinations in the Peak District and a fantastic destination for couples.
Home to the Devonshire family, Chatsworth House is an impressive stately home with beautiful gardens and unique architecture.
Here, you can walk through the beautifully manicured gardens, head inside and explore the 25 rooms filled with impressive artwork, or indulge in a delicious afternoon tea. They also have a variety of excellent events throughout the year.
Bakewell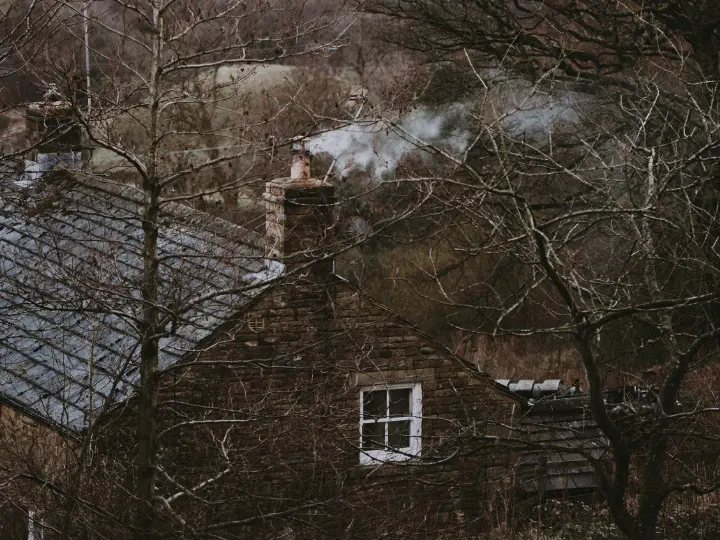 Located right on the banks of the river Wye, Bakewell is a quaint town explored by many every year.
Famed for its Bakewell Pudding, 'accidentally' created in the mid-19th Century, Bakewell presents the perfect destination for couples to visit.
Here, you're within touching distance of some fantastic must-see spots such as Chatsworth House, Monsal Trail, Haddon Hall, the Limestone Way and so much more!
If you're both beer lovers, Bakewell is home to one of the best breweries in the area – Thornbridge Brewery. You can visit and explore their brewery and stop for a drink in their tap room after a long day of exploring!
Be warned though, Bakewell will be busy during the nicer weather.
Ride The Train
The Peak District has some of the best countryside and expansive views in the country and one of the best ways to experience this is through a nostalgic journey on a steam train.
Peak Rail has steam trains that travel between Rowsley and Matlock and allow you to enjoy the beautiful views from a comfortable seat!
It's a great trip to enjoy together.
Visit a Spa
If you're simply looking to relax and unwind, visit one of the Peak District's luxury spas.
Here, you can enjoy couples' massages, relax in hot tubs with expansive views or indulge in rejuvenating treatments. There are a few options for amazing Peak District spa hotels below:
If you're planning on staying in the Peak District and looking for a hotel room, click here.
Conclusion
Although we've highlighted some of the best things to do in the Peak District for couples, these are only a few of many. The Peak District is an idyllic destination with a huge variety of things to do for couples.
With its stunning natural landscapes, enchanting towns, and a huge range of different activities, it offers a perfect blend of adventure and relaxation.
Trust us, you'll love it!