Successful Backpacking As A Couple
Backpacking as a couple is an adventure that you'll never forget. To be able to share incredible experiences with your other half and discover the world together is absolutely unbeatable. But, be warned, it's not always going to be plain sailing. You'll constantly be living in each other's pockets so backpacking as a couple relies on one very important word – compromise!
It takes a very certain type of person to want to backpack across the world and finding a partner who shares that passion is a great thing.
We were lucky enough to backpack through India, Southeast Asia and South America on a 6-month trip and come out of it still in a relationship! So in this post, we'll share our top travel tips, tricks and recommendations on how to backpack as a couple and have a truly life-changing experience together.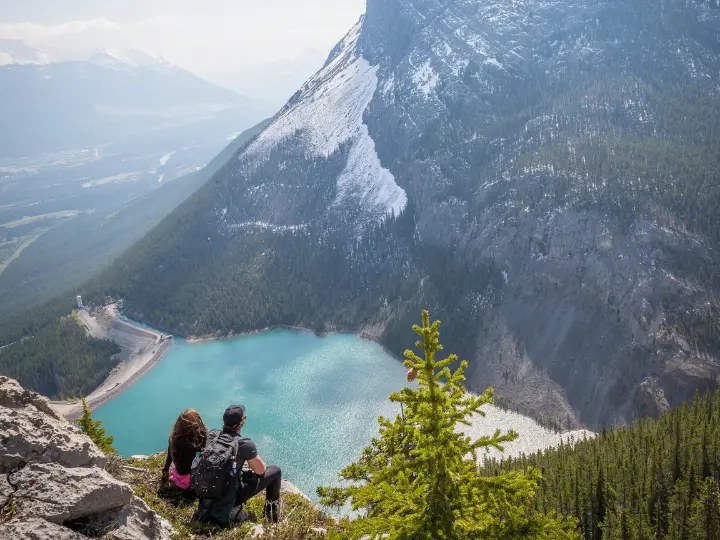 Make A Plan (Together)
First things first, you'll want to get a decent plan in place. This should include where you want to go and what budget you have available.
If you're anything like us, and probably most couples, one of you will be super organised, and the other…. well, not so much. This might work well in a lot of situations but it's important both of you are involved in planning your backpacking trip.
Create Bucket Lists
One thing that we did right at the very start of our journey and something we'd wholeheartedly recommend to all couples is to each write a bucket list of places, destinations and sights that you've always wanted to visit. This could be particular cities, countries or attractions – get them written down.
Once you have that, share them with each other and see what you have in common. Look for shared themes (types of attractions, cities etc.) and locations, and a route will gradually begin to form. This is when you can take a deep dive into planning your trip.
Pick A Route
These bucket lists are a fantastic way to begin to decide on your route (one of the most important steps). From your lists, plot them out onto a map and draw lines between them all, ticking off individual bucket list items as you go. You'll probably find you can then prioritise certain 'must haves' and decide on a route.
It's likely you won't fit everything into your first trip but, if all goes well and you both have a great time, you can always do it again… and again… and again!
If it's you're looking for some inspiration, we've written a handy post all about the best places for couples to travel.
What To Pack
Backpacking as a couple means that you've got two bags to fill, which is excellent news for couples that like to 'share' packing space.
We've outlined some packing recommendations and travel essentials below but it's important to remember that as long as you have your passport and travel money, you'll be able to find almost everything else when you're there – there's no need to worry!
As for the bags themselves, we'd recommend having a bag that you can access when lying flat. Bags that only open at the top like a normal backpack are a complete nightmare because when you need something, you can guarantee it'll be right at the bottom.
For our 6-month, multi-continent trip, it's great to get a rucksack with a detachable smaller bag. They're great for day trips and hand luggage!
Clothes
The climate of your destination will affect what clothes you'll want to take, sure, but it's a great idea to have at least a week's worth of clothing as you'll never know when you'll get a chance to do a wash!
We'd recommend wash leaves as a great way to keep your clothes clean as they mean that you can do washing anywhere you have water. We'd often use our wash leaves in our bathroom sink to keep our clothes clean.
For footwear, again, it depends on where you're going. We'd recommend at least one pair of comfortable trainers for exploring and sightseeing, and a pair of sliders or flip-flops for lounging about.
It's really important to check the cultural expectations of the countries you're visiting when you're deciding what clothes to pack. If you're visiting countries like India, you'll need to pack something a bit more conservative so you're able to cover up and respect their culture. 
Technology
First off, you're going to need a universal adapter, one that can be used in a variety of countries as there's nothing worse than having to carry around loads of these. Get one with USB ports too, so you don't need to worry about plugs either.
If you're taking a mobile phone, try to have one that is unlocked so you can pick up and use international sim cards when you're travelling.
A camera is a must too, as you'll want to document your journey.
With valuables, when you're travelling, try to ensure you always have them on your person. That's why we'd always recommend having a smaller bag as well as a large rucksack.
Accessories
There are a few nifty accessories we'd recommend packing that'll make your life on the road much easier and safer.
This water filtration system was an absolute lifesaver! It means that no matter where you go, you'll always have access to drinking water. You can simply fill up your bottle from a tap so you're not relying on bottled water all of the time, saving you a fair bit of money in the long run.
A padlock is always a good idea too, whether it's to secure your room or to secure your luggage when out of sight. They're always helpful to have when you're travelling.
Packing cubes were also really worthwhile. We were able to organise all of our stuff into handy sections within our backpacks, meaning we didn't have to rummage around every time we needed anything. It's also a great way to keep your dirty clothes separate.
Toiletries & Medication
This one's a tough one as it's very subjective.
No matter where you're travelling, you'll likely have access to pharmacies and supermarkets if you forget anything so we'd recommend not taking too much here, only what you really need.
Shampoos, shower gels and hair products all take up valuable space and weigh a lot. They're also a spill risk on that initial flight. So here, we'd say to pick them up when you get to your first destination.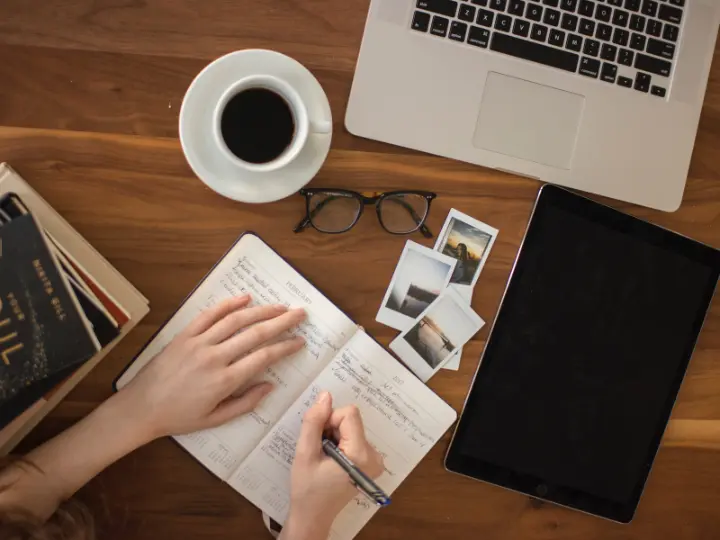 Budgeting And How To Save Money
Is it cheaper to travel as a couple? Well, actually it is! Often, the expenses can be halved and it opens up a lot of budgeting options not available to solo travellers.
One of the hardest things when travelling as a couple or travelling alone is budgeting. Long trips like backpacking can be expensive and it's super important you're making the most of every penny. It's also an area that'll probably cause the most friction and arguments on your trip.
It's important to have sensible discussions about money both before and during your trip. Plan out a budget and then keep track of it regularly to ensure you're both aware of what you're spending and how the budget is going.
Get A Travel Card
Having a joint travel card takes the stress out of splitting bills. You can load it up regularly and use this for all your costs so you'll never need to stress about money. We topped ours up every couple of weeks and used it to withdraw cash, and book flights and hostels. Most good travel cards nowadays also avoid any fees so you'll save money using them abroad.
You can also both have access to it so you'll both always have clarity!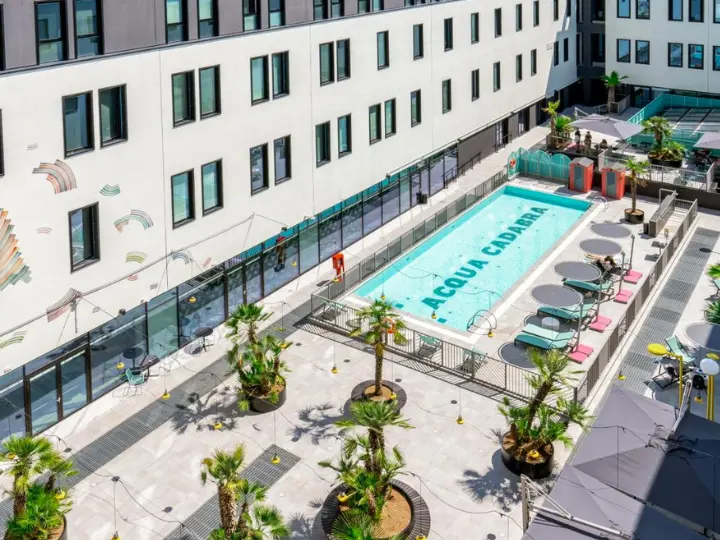 Where To Stay
Backpacking as a couple opens up way more accommodation options than if you were travelling alone, and privacy and comfort will suddenly become a little more affordable.
Most solo backpackers can't justify forking out on private rooms for themselves but when you're backpacking as a couple and splitting the cost of a room, this becomes far more reasonable.
We're not recommending that you stay in boujee hotels everywhere you go but travelling as a couple means you can often avoid cramped, uncomfortable dorms.
Staying In Hostels
Staying in hostels as a couple is the perfect, cost-effective way to travel with your partner. Often you'll be able to have all the privacy and comfort of your own room, with all the fun and sociability of a hostel. You'll probably have your own en-suite too!
There's a huge range of couple-friendly hostels available but we'd always recommend checking Hostelworld and Booking.com.
You've also got the option to stay in private rooms in guesthouses, hotels, B&Bs, and homestays.
When To Book Your Accommodation
This depends on how organised you like to be! Before our trip, we'd got the first month's accommodation all booked up and we knew exactly where we were staying and for how long.
We partly did this out of anticipation as it is a good way to take the initial stress out of your trip.
However, once you start to settle into the backpacking lifestyle, things may change and flexibility becomes more important.
As we got more into our trip, we began booking accommodation on the fly. This offered flexibility and made the most out of each and every place we stayed. Often we'd find a place we really liked and then didn't want to limit the time we were staying there so it was important not to have anything too concrete booked.
Getting Around
Where you're travelling will impact how you'll get about but there are plenty of options, all that are couple friendly. Often getting around as a couple will be much nicer than travelling alone as you'll have someone to speak to on those long bus journeys.
Travelling By Bus
If your budget is tight, look into buses – the local ones are cheaper than touristy ones but can be more difficult to find and book.
Trains
If trains are available, they'll usually be much quicker. However, probably slightly more expensive.
Internal Flights
Internal flights are also a great option and, in a lot of countries, can be very reasonably priced. Just remember, you may have to budget luggage costs into the total price!
How to survive backpacking as a couple
Communication
Communication is absolutely key for a great trip as a couple. It'll ensure you don't fall out and you get the best experience from your trip. Don't hold in any opinions or thoughts, and communicate effectively.
Date Nights
Date nights whilst backpacking are extremely important. You'll be spending so much time together, through stressful situations, so it's important you take a little time for your relationship.
Spend a little more than you normally would on a nice hotel room or go out for a nice dinner and a drink, it'll make the world of difference.
Compromise
Like we said right at the very start of this article, one of the most important things to focus on when you're backpacking as a couple is compromise. One of you may be a culture vulture, wanting to soak up the museums, whereas the other may prefer beach relaxation. This is where compromise is key and you need to ensure you do a bit of both.
Time Apart
It's really important to have a little alone time wherever possible. Don't think of this as a bad thing, it's totally natural and really important. Whether this means a morning walk or a drink with some new friends, it's a great way to relieve tension and ensure you're not sick of each other!
Work As A Team
As the saying goes, 'there's no I in team'. If you're backpacking as a couple, you've got more than just yourself to think about. Your partner will rely on you to feel safe, comfortable and happy – and vice versa. Teamwork makes the dream work.
Get Used To Doing Everything Together
If you live together, you're probably used to spending a lot of time together but imagine that multiplied by 1000. You'll experience the good and the bad together, and probably see far more than you need to. Imagine both of you coming down with Delhi belly when you're sharing a small bathroom!
Be Sociable
Just because you're travelling together, don't miss out on making new friends! One of the greatest things about backpacking is meeting new, incredible people from all over the world.
It's so tempting as a couple to do everything just the two of you. But it's so much better to put yourselves out there and do things with new people too.
Enjoy Your Trip
After all that, we hope we've encouraged you to start planning your trip. It's honestly the best thing we've done and we're always planning our next adventure.
We've got loads more travel tips for couples, so make sure you check out the rest of our blog for accommodation recommendations, couples' travel insurance advice and much more!